This revision is from 2009/04/03 21:53. You can Restore it.
LionWiki is a minimalist Wiki engine programmed in PHP. It is extensible, templatable, file based (it doesn't need database like MySQL) and requires just one file to function. It is suitable for small websites, personal notebooks or journals.
30. 3. 2009 - Call for translators!. Do you miss translation of user interface in your native language? Help LionWiki and other users by writing it! It's just about 20 items.
31. 3. 2009 - LionWiki 2.3.2 released. Fixed small problem with revision restoring.
29. 3. 2009 - LionWiki 2.3.1 released. Fixed several problems with AjaxEditing plugin.
28. 3. 2009 - LionWiki 2.3 released. Adds support for paragraph editing and AJAX editing. Read ChangeLog before upgrading.
28. 3. 2009 - Vincent Cima developed automatic backuping script - [http://github.com/vincentcima/lionwikiautobackup/tree/master]. Big thanks to him!
Older news can be found in News archive.
Features(Edit)
Feature set is purposely limited to maintain the biggest advantages over other Wiki engines - small size and simplicity to install and use. LionWiki provides essential Wiki functionality like Wiki syntax, page history, last changes, renaming pages, password protection (both read and write) etc.
You can try all the features of LionWiki right on this website, preferably on Sandbox.
Download(Edit)
Current version of LionWiki is 2.3.2. You can choose from two downloads:
Full featured LionWiki consisting of core file, templates, configuration file, language files, plugins and help.
Core LionWiki consisting of just one file which contains everything needed for basic functions. It is exactly the same as index.php from full featured LionWiki.
The only software requirement is PHP installation with version greater or equal to 4.3.
Older versions can be found here.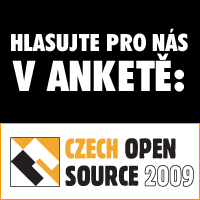 Development(Edit)
LionWiki is in active development. A list of planned features is placed on the Roadmap page. Help is very appreciated, especially bug reports, localizations and templates.